About Barrie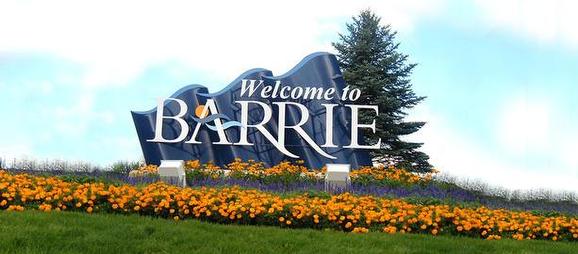 Barrie is Simcoe County's largest city. At a population of over 143,000 (2014) and a land area of 100.52 square kilometres, Barrie is a great place to live, work and visit. Barrie is an ideal location as it is planted in the middle of cottage country (north) and Toronto (south). 
 
Barrie was ranked the 3rd best place to invest in Ontario real estate (2014) according to the Real Estate Investment Network. This is due to the fact that, in comparison to other locations in the Greater Toronto Area, its house prices are significantly lower than the rest of the area. Barrie also offers a diverse range of housing options including waterfront properties, condominiums and estate homes. 
 
Barrie is an age-friendly city and aims to provide services that enable its citizens, including seniors, to live fulfilling lives. It is also extremely youth friendly and has many great organizations, committees, health services, employment support and more for this age group. Along with this Barrie is dedicated to being an ecologically sustainable community and works hard to reduce its environmental footprint. 

Barrie is known as the central provider for health, education, retail and business across Simcoe County. It is home to the Royal Victoria Health Centre which provides state of the art care for Simcoe Country and the District of Muskoka. Georgian College also resides in Barrie and was ranked 3rd in the world according to the International Student Barometer. It also has the 3rd largest proportion of college grads in Canada according to Statistics Canada. For entrepreneurs the Greater Barrie Business Enterprise Centre (GBBEC) provides services that help individuals grow and expand their business. There are also many business networking groups for every interest. 


Barrie is also known for keeping its citizens active and features recreation programs for all ages. The city is home to 8 arena ice pads and 6 outdoor ice rinks and provides opportunities for its residents and tourists to participate in various seasonal sports including: watersports, hiking and cycling trails, dog sledding, alpine and cross country skiing, snowmobiling, snowshoeing, ice fishing and more. There is also over 300 hectares of parkland in Barrie for people to enjoy year-round.
 
Barrie is a cultural and arts based community. The MacLaren Art Centre is located in Barrie and offers great programming, exhibitions, public art projects, activities, special events and more. Barrie also has great downtown boutiques, theatres, live music and performing art centres. There are many great festivals that take place in Barrie year round including the Barrie Waterfront Festival, Promenade Days, Kempenfest and the Barrie Winterfest. In fact, Barrie Winterfest continues to be listed as one of the top 100 festivals in Ontario. 


If you would like to learn more about Barrie and see if it is the right place for you and your family please contact us. We look forward to learning more about your housing needs and connecting with you.