Upfront Housing Costs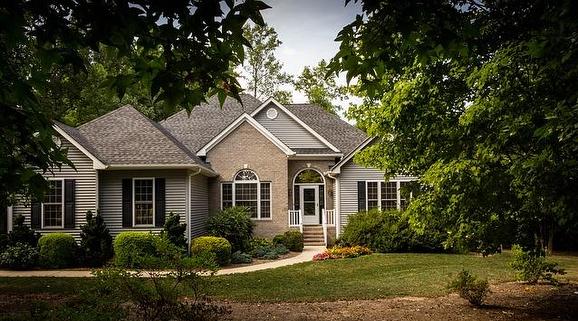 Here are some of the upfront closing costs that you might or will encounter when your purchase a home: 
Down Payment- This will be the inital payment made. 
Deposit- This forms part of your down payment. If you back out of buying a house without covering purchase conditions (financing, home inspection, etc.), you may not get this deposit back. The deposit amount will vary. 
Appraisal Fee- 

You need this in order to complete your mortgage loan. The appraisal will tell you what the 

house is worth and will make sure that you are not paying too much for it. 

An appraiser will usually assess the characteristics of the home, recent comparable sales in the area and current market conditions that will affect the purchase. 

Mortgage Loan Insurance Premium- This will probably be included especially if you pay less than 20% of the downpayment. 
Mortgage Broker's Fee- Covers the cost of the mortgage broker. 
Home Inspection Fee- Covers the costs of having a home inspection on your new home. 
Survey or Certificate of Location Costs- This is usually included by the seller and shouldn't be older than 5 years old. 
Title Insurance- Protects you against losses due to title defects and can even help with the defects that were there before you purchased the home. 
Land Registration Fees- This is also sometimes known as the land transfer, the deed registration fee, tariff or purchase task. 
Water Test- 

If you have a well system this will be a part of your upfront housing 

costs

. In some instances it is included in the purchase price.  

Septic Tank- If you have one, this is usually included in the purchase price. 
Prepaid Property Taxes and/or Utility Bills- Determined by the municipality where the home is located (see links for tax information for Bradford, Innisfil and Barrie below). 
Property Insurance- This will cover the costs of your home and the content in it should there be a loss. Your property insurance must be in place by closing day. 
Legal and/or Related Fees- Related to the purchasing of a home. 
Additional expenses may include:
Moving Expenses- The cost of hiring a moving company or renting a moving truck. 
Renovations and/or Repairs- If there are some that need to be done right away.
Service Connection Fees- Telephone, gas, electricity, cable/satellite, internet, etc. 
Appliances- If they are not included with the home. 
Gardening/Lawn Equipment- Will you, for example, need a lawn mower right away?
Snow Equipment- Will you, for example, need a snowblower in order to clear the snow right away?
Blinds and/or Curtains- If they are not included with the home. 
Tools- That you need to make any minor repairs in your home, hang pictures, etc. 
Dehumidifier- If you need to control the moisture levels. 
​Helpful Links: 


Bradford Taxes and Rates




Innisfil Taxes and Rates




Barrie Taxes and Rates



To use the online home purchase cost estimate form provided by the Canadian Mortgage and Housing Corporation click 

here

.