GTA Home Sales in December Set Record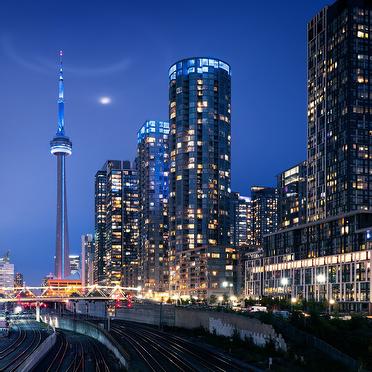 GTA Home Sales in December Set Record
Credit: Canadian Real Estate Wealth
2020 was a year like no other, but for Toronto's real estate market, it was more of the same.
Sales reported through the Toronto Regional Real Estate Board's (TRREB) MLS system rose by 8.4% from 2019, reaching 95,151. December also set a monthly record for sales, which, at 7,180, surged by 64.5% year-over-year.
"The Greater Toronto Area housing market followed an unfamiliar path in 2020. Following the steep COVID-induced drop-off in demand during the spring, home sales roared back to record levels throughout the summer and fall. A strong economic rebound in many sectors of the economy, ultra-low borrowing costs and the enhanced use of technology for virtual open houses and showings fuelled and sustained the housing market recovery," Lisa Patel, president of TRREB, said in a statement.
B-20, the 200 basis point mortgage stress test introduced in 2018, somewhat cooled detached home sales, but they roared back with a vengeance in 2020. There were 46,359 sales last year in the GTA, which is a 15.1% increase over 2019, led mainly by the 905 region where annual sales surged by 18.3% to 36,636.
Conversely, sales declined by 5.5% to 22,206 in the GTA condo market last year, with transactions decreasing by 6.7% to 15,245 in the City of Toronto and by 2.6% to 6,961 in the 905 region.
"While the housing market as a whole recovered strongly in 2020, there was a dichotomy between the single-family market segments and the condominium apartment segment. The supply of single-family homes remained constrained resulting in strong competition between buyers and double-digit price increases. In contrast, growth in condo listings far outstripped growth in sales. Increased choice for condo buyers ultimately led to more bargaining power and a year-over-year dip in average condo selling prices during the last few months of the year," said Jason Mercer, TRREB's chief market analyst.
However, according to Phil Soper, president and CEO of Royal LePage, the softer GTA condo market opened the door to first-time homebuyers, many of whom have sat helplessly on the sidelines in recent years as even the price of starter homes became unaffordable. But because the COVID-19 pandemic prompted a moratorium on accepting both immigrants and international students into the country, rents in investor-owned condominiums plummeted and price appreciation decelerated.
"That flattening of the price curb attracted an army of first-time buyers into the condominium market," said Soper. "Super low interest rates, flattening prices and less competition ignited interest in homeownership among first-time homebuyers, and they're snapping up properties"